Swift Water Rescue Courses
If you enjoy paddling in moving water, then it's important to know how to respond if something goes wrong. A swift water rescue course can teach you the skills and techniques you need to stay safe.
Find a course near you and get started today!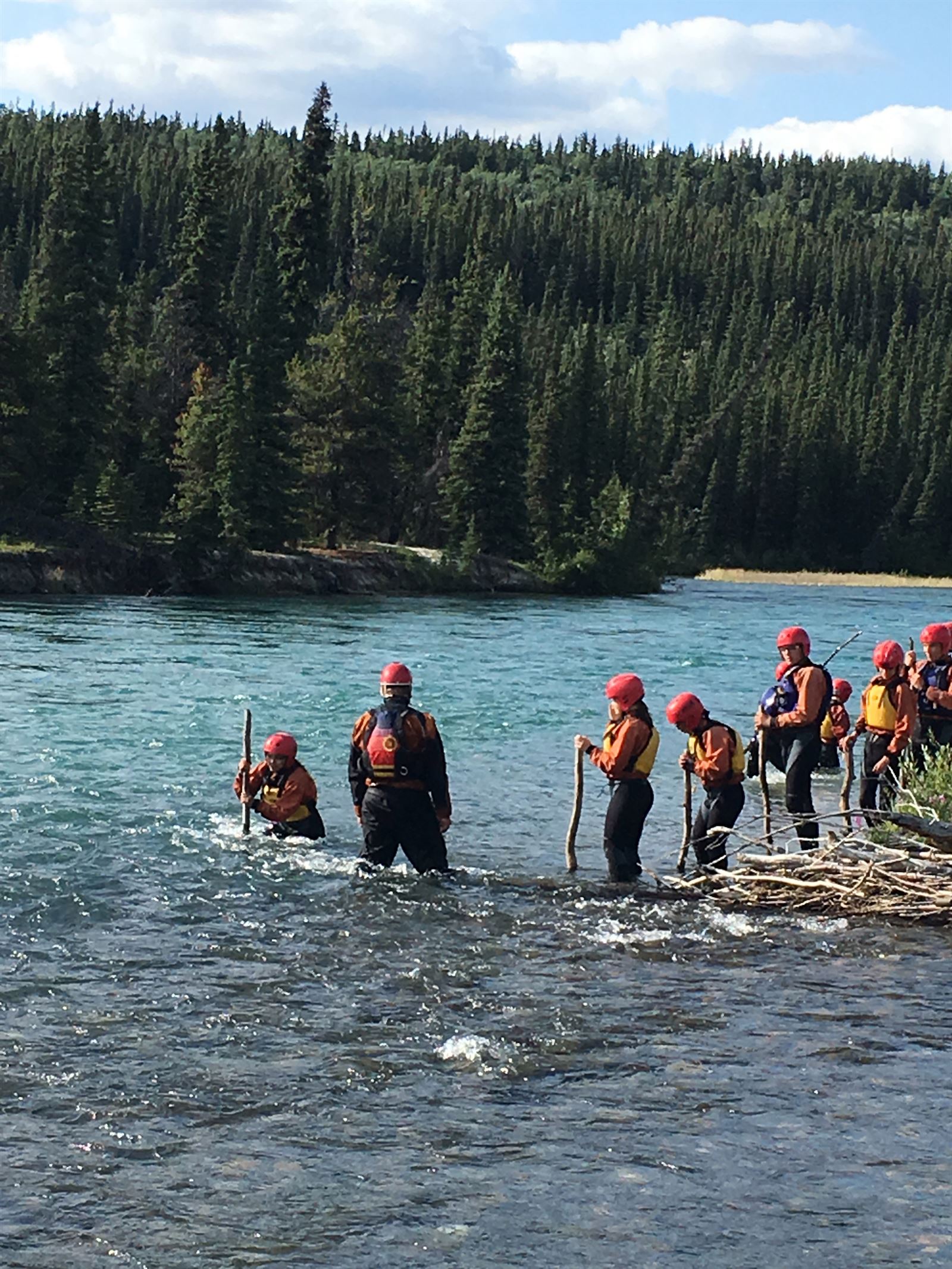 Swift Water Rescue
Price: $425+ GST
Dates: May 23,24,25 all day | May 30+31 evenings, June 3+4 all day | June 15+16 evenings, June 17+18 all day | Custom groups and dates available
Course is run over 2 evenings and 2 full days or 3 full days Custom dates may be available. Skills include: Hydrology, Rescue Equipment, Swimming, Wading, z-drags and rescues, sweepers, unpinning of canoes, cinches, knots, live bait rescues. This swift water rescue course is ideal for those wanting river rescue knowledge, perfect for canoeists, fisherman, boaters, kayakers or anyone who is around rivers, creeks or streams. This rescue course is very hands on with lots of swimming, simulations and in the river practice. We have a rescue mannequin we use in simulations. Each rescue is unique so we teach you different options that you can use based on the situation.
Upon completion of the rescue course, students will receive a Certificate of Completion from American Canoe Association, the oldest Paddlesport Organization in the world. If you would like an ACA Skills Assessment, there is an additional $50 fee for ACA Membership.  Students need to request Assessment before the start of the course and will be required to meet skill proficiencies by the end of the course.