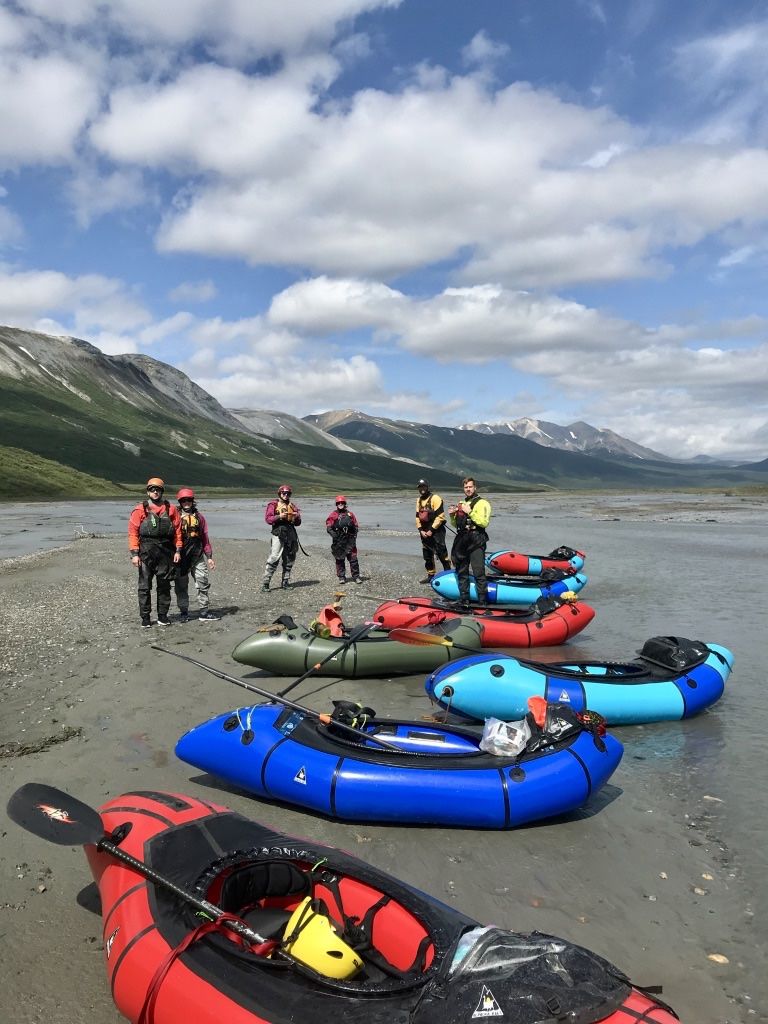 Packraft 101- Learn the Fundamentals
Price: $225 + GST
Dates: May 16+17; May 23+24; May 30+31 | June 6+7; June 13+14; June 20+21 | July 18+19; July 25+26
Packrafting in the latest newest craze in Paddlesports. Packrafts are lightweight, highly manoeuvrable, fun and forgiving personal watercraft. They open up new country for your next paddling adventure. They allow you to hike  or bike into a river or lake and paddle out.  Packrafts pack down extremely small to fit in your backpack, car trunk or top shelp of your closet.  Join a Yukan Canoe Packraft 101 class to learn all about and try out some  Packrafts on the water.
Packraft 101
2 Evening Intro to Packrafting.
6:30pm-9:30pm –
1 evening on a  Lake & 1 on Yukon River
Our fleet comprises of Alpacka and Kokopelli self bailing packrafts.
All equipment including drysuits is provided.  (Running shoes are required)
Packraft 101 is a Prerequisite for our Packraft 102 course
We utilize curriculum developed by the American Packrafting Association 
Course Curriculum
Equipment- Packrafts, paddles, pfds, footwear, safety gear, helmets
Clothing- Drysuits, wetsuits and layers, staying warm &d dry
Getting your packraft ready to paddle.
Paddle strokes- forward, reverse, sweep, braces, rudder and steering strokes
Boat Maneuverers- Straight line, turning, ferries, eddy turns, maintaining position in current.
Safety- Wet exit, re-entry, swimming, & swimming with your gear, hazard awareness
River Reading- Understanding currents, eddy lines, hazards, waves, & hydraulics
Paddling Potential- where and how to plan a paddle trip
Low student instructor ratio   5:1 max
All equipment provided. We use a proven progression to teach you the skills in a safe, supportive environment,  so you will leave the course confident in your new skills.  We prepare you well for your next paddling adventure.