Yukan Canoe
Yukon's Paddlesport Instruction Experts
Yukan Canoes' focus is to provide our students with high quality paddlesport instruction so that they  can enjoy the potential, fun and adventure that paddling can offer.  Yukan Canoe is well known for our emphasis on safety, and skill progressions. The Yukon has thousands of miles of pristine Rivers and Lakes ready for you to explore. Taking a Yukan Canoe paddling course will help you safely prepare for your next paddling Adventure.
We offer a wide range of programs including Tandem & Solo Canoes, Whitewater & Sea Kayaks, Packrafting and Rescue Courses from Flatwater to Moving Water to Whitewater.
We are a small Yukon based company with an intimate knowledge of the Yukon's waterways. Yukan Canoe began in 1999 as Jane & Trevor's Adventure Network.  We have taught 1000's of students over the past 23 seasons. We have grown to become one of Canada's top PaddleSport Instruction businesses.
Our instructors hold certification from Paddle Canada, American Canoe Association or similar agency and have extensive first aid and Swift Water rescue training.
Canada was built with the canoe and is an integral part of our land. We take pride in watching our students succeed and connect with the water, opening new doors of potential expression.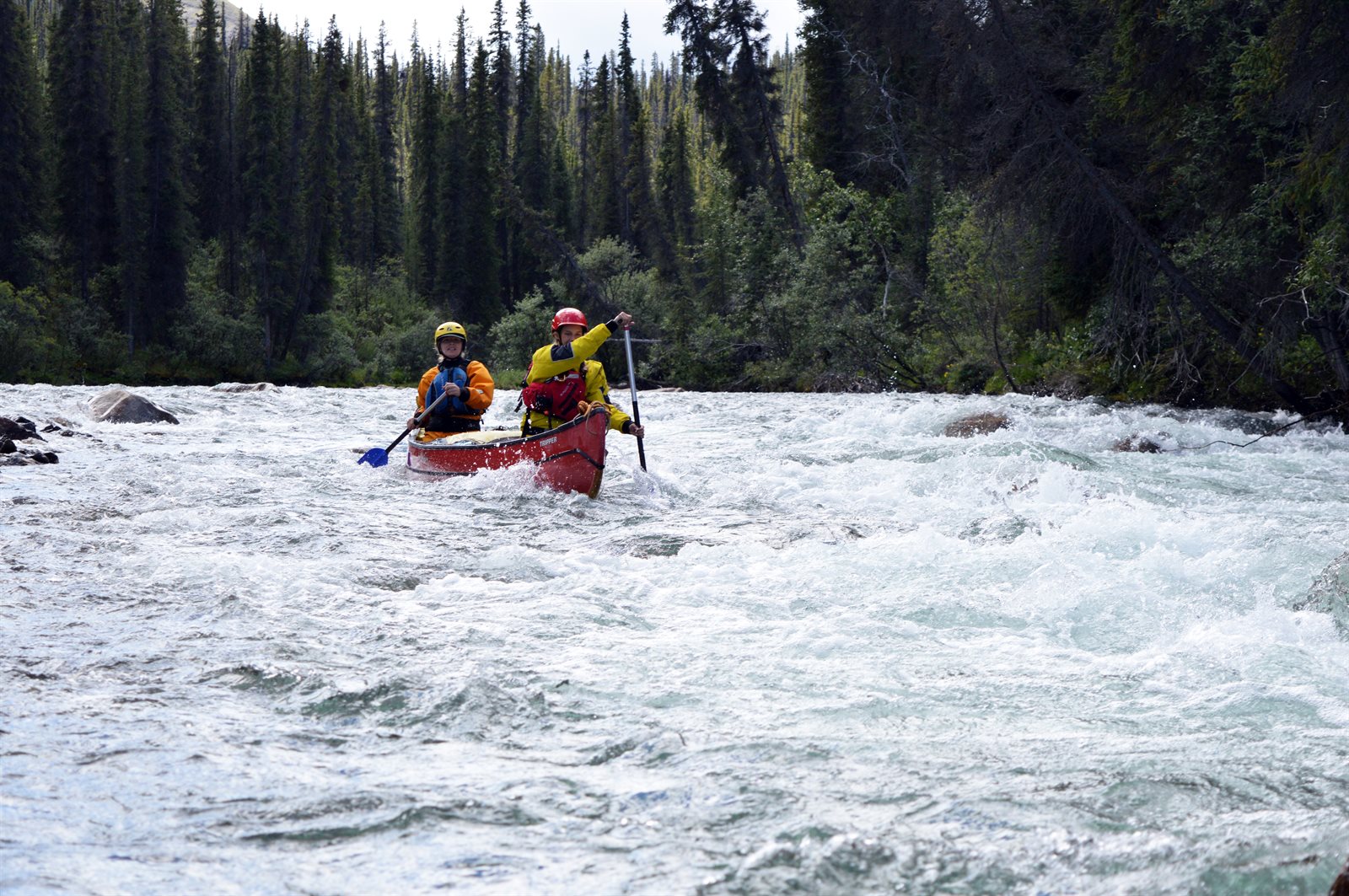 Our focus is to provide students with
high quality instruction
Our passion is paddling and sharing that passion with you. Our courses are run in a safe, supportive and fun environment that optimizes your learning.  We focus on helping you learn good technique so you are confident in your skills and ready for your own paddling Adventure.
We also rent canoes, kayaks and voyageur canoes as well as drysuits.
We can provide custom courses for your group or community in your community.